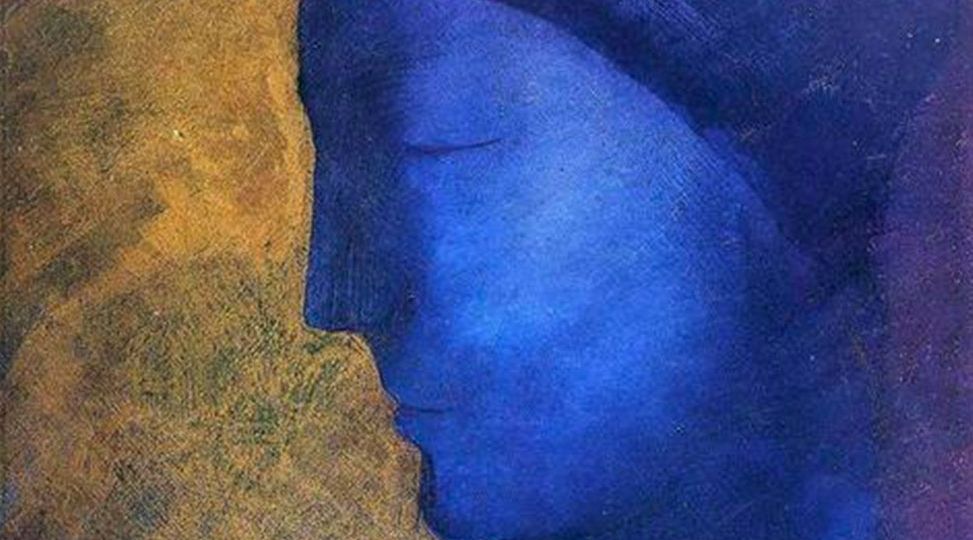 Type, Psychoanalysis & Meditation
An interview with Polly Young-Eisendrath, Ph.D.
Polly Young-Eisendrath, November 15, 2010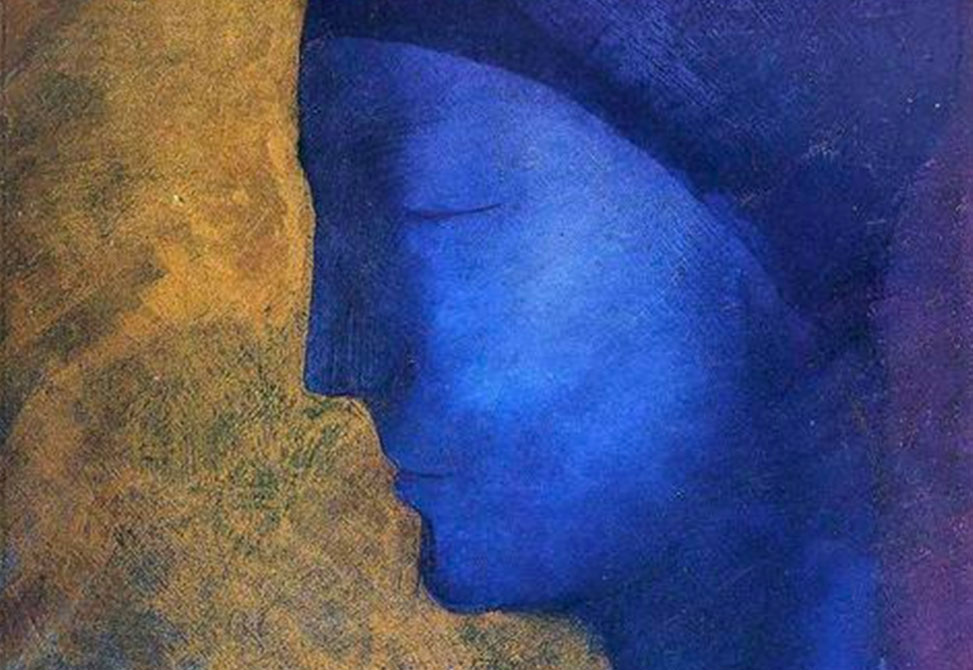 Q: In The Resilient Spirit, you say that resilient people pay more attention to their attitudes and reactions than to the actual events that precipitate them.
A: Yes, I continue to be very interested in the interface between "mindfulness" practice and self-knowledge. There are a lot of words for this skill of becoming self-aware in both Buddhist practice and in psychotherapy. In psychotherapy, in a Jungian framework, it's called "cultivating the transcendent function." In the Freudian framework, it's called developing "evenly hovering attention"—a certain kind of awareness where you can become aware of things without reacting to them. In Buddhist practice sometimes it's called "spacious mind." In the research on personality disorders, it's called "mentalization." (It used to be called "reflexivity.") Then you have Donald Winnicott's term "potential space," and Thomas Ogden's term "dialogical space." All of these terms are dealing with how do we get a "spaciousness" in our own responses so that we can experience our feelings, our thoughts, our motivations without acting on them directly—but without denying them either. This is not a matter of suppressing, dissociating, trying to override one's negative experience; it's not a matter of controlling; it's not a matter of pushing anything aside. It's a matter of being able to watch what is going on in our own experience, without reacting—or without reacting, at least, on the level of our actions.
You may have emotional reactions and so you just feel the feelings all the way through; you hear your thoughts; or you see the pictures in your mind—and you do that with a kind of friendly attitude towards them. It's "Oh, there's that" and "Oh, there's that now" instead of "Why am I feeling this?" or "I should have that out of my mind by now" or "I shouldn't be reacting like that." It's being able to experience your own subjective experience without judging it, without immediately identifying with it, and without pushing it away.
Q: So we're talking about cultivating "mindfulness" through "mindfulness practice."
A: Yes, mindfulness practice allows us to create a more spacious mind when we're actually involved in our walking-around activities. This gives us that ability to actually check-in with our subjective experience, instead of just reacting out of our subjective experience.
Q: It seems like this is extremely critical—that an attitude of mindfulness is almost sufficient unto itself to promote significant personal growth, and without which our potential for that development is fairly limited.
A: That's right; because it actually kind of stops you in your tracks; and you can have this "holding" of your own experience where you can continue to experience without doing the verbal or nonverbal or emotional reactivity that people do place on each other. It allows you to be able to have your own experience; and then a bit of freedom to respond to whatever is going on. Of course that's particularly an issue in close relationships, where we care about the other people; and it's an issue often with authority figures where we're under somebody's power or status; and it's also often an issue with our own creativity.
Q: Could you explain, specifically, what you consider to be mindfulness practices?
A: I'll start out by saying that I'm going to lump all forms of Buddhist meditation, at least, under the term "mindfulness practice"—that is to say that all the different forms are all helping us cultivate something that's called mindfulness. I don't have so much experience with other forms, outside the Buddhist world; but I think all forms of meditation are trying to cultivate mindfulness. I think all forms are trying to improve our ability to concentrate and have equanimity with our experience. But I can only really talk about the Buddhist ones from my own experience.
So here's a definition of mindfulness: it's a strengthening of your concentration so that you can be more precise and clear in recognizing your experience. It's also a strengthening of your equanimity—your ability to be relaxed and open in the face of your experience. The concentration part of mindfulness is a little like drinking a cup of coffee; it kind of wakes you up. It's like the straight spine of arousal or awareness. The equanimity part is like the relaxed limbs of the body. The spine is straight, and the limbs are relaxed. This relaxation part is a receptivity and acceptance to things as they are. It's a kind of "friendly audience" to your own experience; a sort of "Hello. Wow! OK." attitude—a gentle, matter-of-fact awareness of your experience, rather than a reactive pulling back. All mindfulness practices cultivate both of those, the concentration and the equanimity, so that you can be clearer, more precise and more relaxed in the face of whatever is happening to you—whether it's loud noises coming in from a jackhammer running in the next building, or a pain in your knee, or your emotions about your spouse.
These are all aspects of subjective experience. You hear that jackhammer; and you react to it often by starting to say a bunch of things like "Who the heck is that?" and "Why are they doing that?" And then you kind of try to close your ears against it. Pretty soon you may be calling up the superintendent in your building and yelling at them for allowing this to go on next door. Mindfulness, on the other hand, would say: "Let's look at what we're actually experiencing." "Let's listen to the sound without reacting to it." "Let's look at the words that are in the mind in relation to that sound." "Let's feel the sensations in the body." "Let's feel the emotions that are reacting." There's a lot going on in that moment. And after we've experienced it all, without rejecting any of it, then let's see what we want to do about it.
Q: You have written that "pride, shame, envy, guilt, embarrassment, and jealousy are emotions born of body boundaries, of feeling oneself as an individual being" and that "traps of self-consciousness, feeling unique or special … are barriers to engaging directly in our lives." That seems like a very powerful piece of the human puzzle that's not generally accepted in our Western culture.
A: Yes, I agree with you completely. Those are the self-conscious emotions—sometimes called the "secondary" emotions. The "primal emotions" are the ones that we're born with. The primal emotions can be refined and expanded; but they are the emotions that we share with other animals. The self-conscious emotions are more or less specifically human (though some other animals do have them.) These are the emotions that cause us to feel separate from the world and other people. They give us the capacity to abstract ourselves, and to reflect on ourselves, and to form systems of thought and meaning and so on that are very complex. So they're a great gift to us. But they're also a real barrier.
Q: How do mindfulness practices fit with psychoanalysis?
A: The topic of "mindfulness" actually comes up in connection with psychoanalysis quite a bit these days. There is an active dialogue going on between psychotherapy and meditational practices. In fact, I just returned from the Tassajara Center in San Francisco where I was co-presenting a course in psychotherapy and Zen, so I'm very aware of the importance of that dialogue.
We have these different meditation approaches, all of them aimed towards increasing mindfulness. How, then, does this interact with psychotherapy? In psychotherapy, when we meet with people, we kind of assume that they can watch their own experiencebut I think that's asking a lot if someone hasn't practiced mindfulness. At the same time, it's also true that in a certain way all the psychotherapies also try to teach you how to watch your experience—by having you stay in the session for the 50 minutes and by the therapist asking you again and again to observe what is going on. In that observation, you come to see patterns in your own reactivity. You come to see that it's not like your mind is free; it just keeps going over things in the same way. Then you begin to see things: What's the root of that pattern? How did it get started? Then we find some answers, usually in your early relationships. And then, over time, you're meant to actually watch the whole thing without doing it, so that you have a freedom to do it or not do it. That is mindfulness. In therapy, what we tend to look at are these repetitive patterns—at what Jung called the "psychological complexes." They have a lot of emotional reactivity in them, certain habits of our mind, certain words that go through our mind, certain images that go through, and also the tendency to react to those in a certain way in relationship to others.
So there's a difference between the way we watch our experience in psychotherapy and the way we watch it in meditation; but there are also similarities. In both environments, we're asking ourselves to watch with interest, with engagement, but without reactivity—or at least without too much reactivity. In both environments we're strengthening concentration and equanimity. But in the meditation environment often the object of the meditation is something that's assigned to us that we use to help us practice. In psychotherapy the object of our concentration and equanimity is usually what's coming up in the room between two people. Of course at first—and maybe throughout the therapy—the focus really is also on what already has happened to the patient or client outside of the therapy. Eventually though, we come around to also watching what's going on in the room.
Q: So psychotherapy is really a kind of mindfulness practice?
A: Yes, it is, in an interpersonal environment. The other mindfulness practices, even when they are conducted in a group environment, are really solo activities.
Q: How do you think people's psychological types affect their mindfulness practices?
A: When Jung talks about the psychological types, he's very focused, first, on the attitudinal types—on the Introversion and the Extraversion. Of course, the extraverted type is oriented toward the external world and actually has a preference for trying to sort things out in terms of the so-called "objective" world. The introverted type has a preference for sorting things out in terms of the internal, "subjective" world. So you can see that there can be, in the Jungian way of seeing things, a belief that the Introvert is better suited for this activity that we're talking about—mindfulness of one's subjective experience—because the Introvert has a natural interest in the subjective experience.
In general, I would say that this is the case. In general, the people that I see—who come to see me as a Jungian analyst—they're Introverts. In general, the people that I am attracted toward—the people with whom I would work on developing programs, or who might co-teach with me, or whatever—in general, those people are Introverts. They tend to be drawn to the subjects of psychology, psychotherapy, typology, meditation, and so on. So, yes, it's been my experience that the people who are "naturally" drawn to both mindfulness practices and psychotherapy are mostly the Introverts. On the other hand, I also have a lot of meditation buddies who are Extraverts. They came to the world of meditation usually because they were concerned, worried about, compassionate about the external world: things like war, famine, poverty, the ways that human beings act toward each other, the environment, all sorts of things that have to do with what we'd call the objective world; things that didn't have to do with their own personal experience of themselves. They noticed that there was a huge amount of suffering in this world, and they wanted to address that suffering. They weren't actually, primarily addressing their own suffering. So it depends: more Introverts come to psychotherapy, but I don't think that's necessarily true for meditation practice.
Q: So while introverted types tend to be naturally, and more directly, attracted to the subjective focus of meditation, many Extraverts arrive there too—though perhaps by a more circuitous route?
A: That's right. There are people who are very much Extraverts who perceive the objective stuff—the sights, the sounds, the body sensations, as well as politics, the weather, the news, the war in Afghanistan, the war in Iraq—and they realize that it has something to do with human motivation. Why do people do all these things? Why isn't there peace in the world? Many people ask me that question. They say "It seems like peace makes so much more sense. Why is there not peace in the world?" Well, because of human beings, primarily. So many of these people who are trying to understand end up meditating—looking inside to understand what they experience outside.
Q: What about type differences other than Extraversion vs. Introversion?
A: In regard to the functions of Sensing, Intuiting, Feeling and Thinking, Jung had what might be considered to be a prejudice that would say that the function of Intuition is the closest to unconscious wisdom. After that would be Feeling, then Thinking, then Sensing. So Sensing would be closest to the external world, followed by Thinking, followed by Feeling, followed by Intuition. The more intuitive one is, according to Jung, the more one is able to get hold of one's own motivations, one's internal images. There's research that would say that an Introverted Intuitive is in fact more capable of understanding subjective experience than an Extraverted Sensate. But that, of course, doesn't mean that we assume that Extraverted Sensing types don't know how to get into their subjective experience.
Q: Can you help me understand how an Extraverted Sensing type, in particular, would make the connection of "I need to meditate in order to solve the problems of the outer world?"
A: Well, an Extraverted Sensate type can be as tenderhearted or caring as any other type, of course. So she looks at the world and says, "This doesn't make any sense." "Why do people kill each other? Why do people form these economic systems that cause other people to distrust and to cause violence?" Then they start by looking around and maybe, for example, the first answers they get have to do with economic realities, or political realities. So they may take off and become politicians, economists, or perhaps philosophers. But if they continue pursuing that kind of inquiry, it always still has its roots in human motivations. I'm not saying that every Extraverted Sensate is going to dive into meditation when that person recognizes that there are problems in this world. A lot of them do go in the direction of politics and economics, or,say,engineering or nursing. They're interested in solving the problems of the world from an extraverted point of view. But there are plenty of Extraverts who are meditators because they've already investigated these more extraverted activities and they found that at the root of the problems is this issue of human motivation. So then they said "Oh, meditation helps us see our motivations. Meditation actually allows us to slow things down so that we can see what's happening—see our motivations." So they can get interested in that, whereas they might not get interested in psychotherapy because they feel that psychotherapy is so purely subjective. There's a lot of research on meditation now—the Dalai Lama has sponsored much of it—that shows that it actually changes the physical brain. That's the kind of objective evidence that often appeals to Extraverted Sensing people.
Q: Could you give our readers a basic description of meditation? What range of forms are we talking about?
A: In terms of meditation practices, almost all the basic practices have some way of arranging your posture. Whether you sit in a chair or on the floor, the posture has to have the straight spine and the relaxed limbs. Then there's some sort of instruction for the mind. Usually the instruction has to do with concentrating on something—maybe the breath. It may be the in-breath or the out-breath, or it might be counting the out-breaths. Or it may be concentrating on sound, or concentrating on body sensations, or concentrating on whatever comes up in the mind—just paying attention to it. Then while you're concentrating, all of these forms of meditation ask you just to observe, with a matter-of-factness, what's happening. In other words, don't jump out of your chair and run across the room; just keep observing. The practices ask you to do that for some period of time—maybe at the beginning for 10 minutes, or at the very, very beginning maybe for just two minutes, and then over time, for longer periods. What's happening—I mean what the point is of all that—is to learn this skill called mindfulness. The reason for learning it is not so that you can sit around and meditate. It's like when you learn to drive a car in a parking lot. It's not so you can drive that car in parking lots. You learn in the parking lot because it's a restricted, safe area. When you go to a meditation retreat it's like learning to drive in the parking lot. Then, in time, you take the car out onto the highway. Mindfulness practice is cultivated in order to get around in life with this skill that you can use in your ordinary experience.
Q: A lot of people who read this interview will not jump up and immediately sign up for a meditation class…
A: … or go to psychotherapy either.
Q: Right. But it seems like a lot of readers may hear what you're saying about the importance of mindfulness practices and simply start trying to be more "mindful" as they walk through their lives. Clearly that's not as effective as targeted, guided practicing; but can you comment on what that might look like and how effective it might or might not be?
A: Let me ask you: Why do you think it's so difficult for people to become mindful?
Q: From my own experience, I'd say that the main difficulty is in simply sitting still—just "being" rather than "doing."
A: The agitation side of the issue (and also the depression side) usually comes because of emotional issues that are motivating us: anxiety, fear, dread, and other things. Trying to get away from these emotions leads to that kind of restlessness. It's an inability to experience our direct experience without doing a bunch of distracting things. This is true of most people when they're starting out with meditation and is the same issue that can lead us to develop an addiction (it might be a positive addiction like exercise or a negative addiction like drinking.) There's even a term for it called "monkey mind," which is to say that your mind is trying to help you out. It goes to here, and there, and there, and there … but it's confusing and overwhelming instead of really helpful. There's a perseverative quality then, in the mind, rather than a clarity or an ease, and people don't know how to work with that. Most people have a lot of that reactivity anyway; and then they experience it quite intensely if they try to start to meditate—or even sometimes if they come to psychotherapy. They don't like having to sit there in silence or receptivity.
So can people become mindful without doing these activities? Yes, but it's hard. That's because the limbic brain—the emotional brain—when it's activated, takes charge of our whole perceptual system. What we perceive as the world—the world "out there"—is actually just an environment that's in flux. All of the stimulations of the world come through our entire nervous system, and are bounced back to the cortex before we can see anything, hear anything, know anything … So the so-called "world" is very subjective all the time.
Q: And how does the emotional content get associated with that subjective perception of reality?
A: There are two main mechanisms at work. One is the "fight or flight" reaction, which comes from the amygdala in the middle brain. The other is the way that emotional memory gets formed moment to moment—the way that we react to the present in terms of emotional memory. Emotional memory is not like a video. It's more like a puzzle that gets reassembled in different ways from moment to moment. So if this moment sort of smells like my mother, for example, it becomes my mother, whether it really has anything to do with my mother or not.
Note: Conducted by Mark Hunziker, Aug. 13, 2010
---