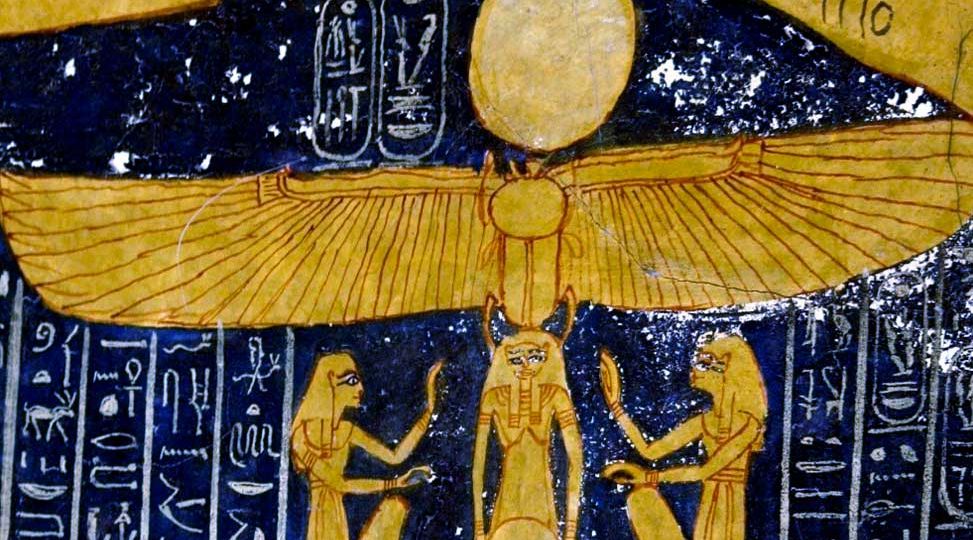 Heaven, Earth, and Underworld
Are They Type Constructs?
Mark Hunziker, April 6, 2016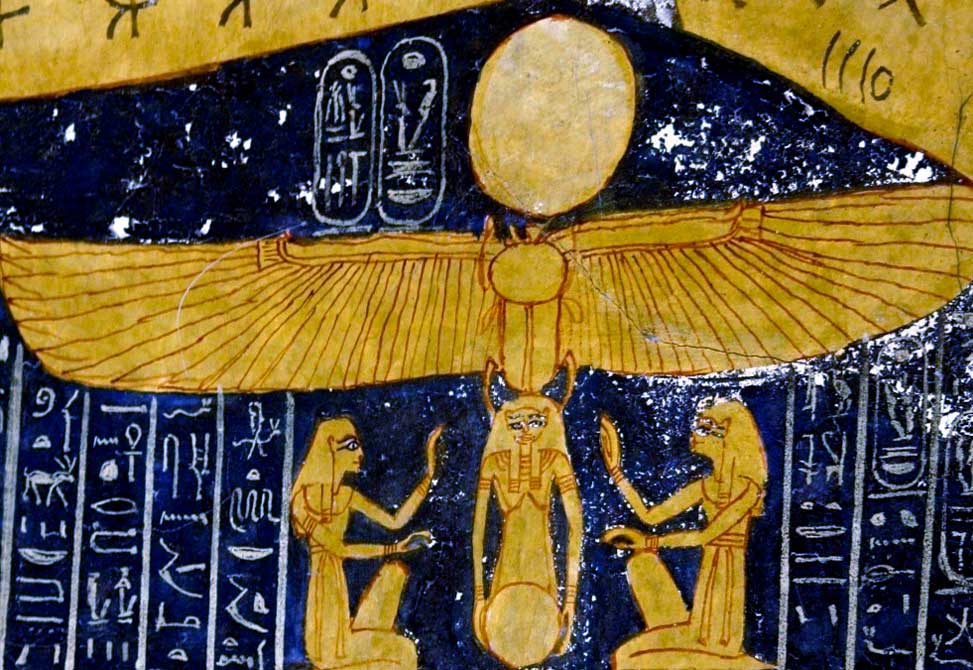 Jung's eight function-attitudes fall naturally into three groupings according to how their positions in each type's preference hierarchy influence their development potential: 1) dominant and auxiliary; 2) tertiary and inferior; and 3) the shadow (or "ego-dystonic") functions.
Group one, comprised of the dominant (#1) and auxiliary (#2), delineates the most comfortable and energizing mental processes, so they are normally the first to be differentiated into conscious use and developed as habitual modes of operating. For most of us, these two function-attitudes (FAs) not only become our "default settings," by early adulthood they have formed the typological core of our identity—of our ego.
The second group is comprised of the tertiary (#3) and inferior (#4). These are "ego-syntonic" as well—meaning that they too have the potential to mesh with and supplement the ego. There is, of course, always going to be tension between sensation and intuition, thinking and feeling, extraversion and introversion, and judgment and perception. Because of the particular attitudes of the ego-syntonic four, however, they do not negate each other; none of them challenge our ego-sense of "who I am." For an INTP, for example, inferior extraverted feeling (Fe) certainly has a different approach to judging than dominant introverted thinking (Ti). But integrating the Fe mode does not require one to abandon the Ti approach. Well-differentiated extraverted feeling can supplement and enhance introverted thinking's capabilities. Likewise, INTP individuals can develop their tertiary introverted sensing (Si) to complement their extraverted intuiting (Ne) auxiliary function. Many mature adults have in fact developed their tertiary and inferior FAs to some level of conscious use and have integrated them to some degree into the ego team. The characteristic that defines this second group, then, is that it indicates the areas where most of our potential for psychological growth through type development lies.
The third group includes the four remaining, least-preferred function-attitudes, which are "ego-dystonic" in that they directly contradict the orientation of the ego because their attitudes are opposite from those of the ego-syntonic FAs. They challenge the cohesive integrity of the ego and undermine its confidence. For our INTP example, the opposite-attitude "shadow" of the introverted thinking dominant is extraverted thinking, fifth in the sequence. Despite their common way of operating, the fact that their orientations—one focusing on the personal experience and the other on experiencing the environment—are diametrically opposite makes them virtually mutually exclusive. One can't engage the introverted and extraverted versions of a function simultaneously any more than we can look north and south at the same time. And of course, the one we naturally favor and have success with is the one we're going to develop into conscious use, while its opposite-attitude sibling remains in shadow, usually poorly developed, and still laden with unconscious associations. Typically, the ego-dystonic function-attitudes can never be truly developed in a way that allows them to be incorporated into the ego team. "Development" for these FAs is more about simply accepting them as what they are, archetypal baggage and all, and then about learning to use them in defense of the self in more appropriate and socially acceptable ways and with some minimal degree of conscious intention. The four function-attitudes of this third group are the ones that we tend to perceive as "Not Me" because they not only focus on what the ego regards as the wrong stuff, they tend to be carried by uncivilized, socially unacceptable "archetypal" energies.
This triune division of the function-attitudes and the archetypes that carry them seems to reflect a "Me, Spirit, and Other" configuration—what Jung might have seen as Ego, Anima/Animus, and Shadow. The three levels describe, as typologist Adam Frey has noted, our areas of "strength, of vulnerability and creativity, and of defense," respectively (personal communication, November 11, 2015). And it seems like more than a coincidence that this configuration has parallels in most traditional world views, as "Earth, Heaven, and Underworld." From both the psychological/typological perspective and the traditional religious/philosophical view, these triads seem to be describing essentially the same areas of experience: 1) the reality of everyday experience, 2) the "higher" consciousness that we aspire to and which seems attainable, and 3) the primitive, frightening reality that we'd like to ignore but that is ever-present in the shadows. It seems possible that this aspect of the typological system could in fact be the psychological basis for this traditional cosmological theme of "Earth, Heaven, Underworld" in the arts, philosophies, and religions of diverse cultures. Might this traditional three-fold scheme reflect the three tiers of the function-attitudes within us?
---
Image
"Rebirth of the Sun." Cult of the Ancient Gods, from The Book of the Day, tomb of Rameses VI.
---