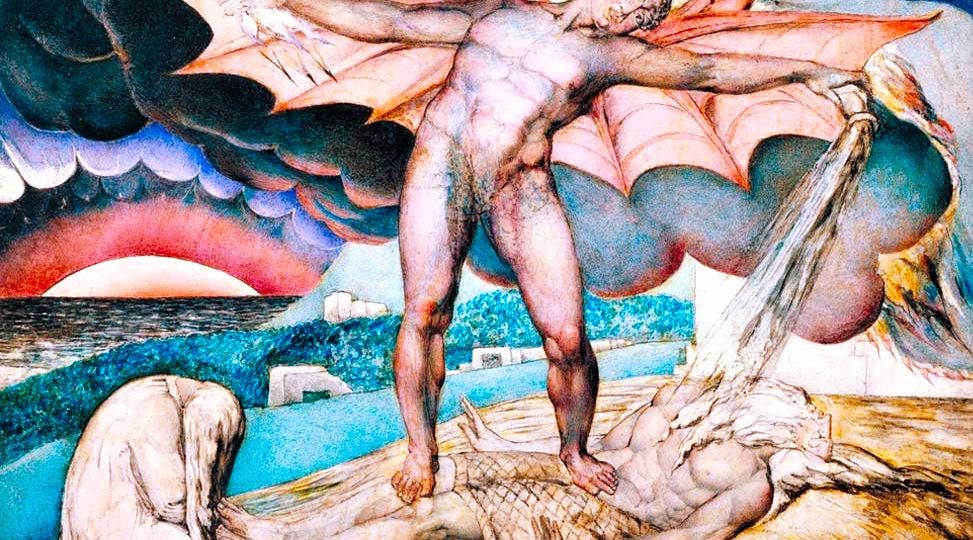 Conversations with Satan
Walter Smith, January 4, 2017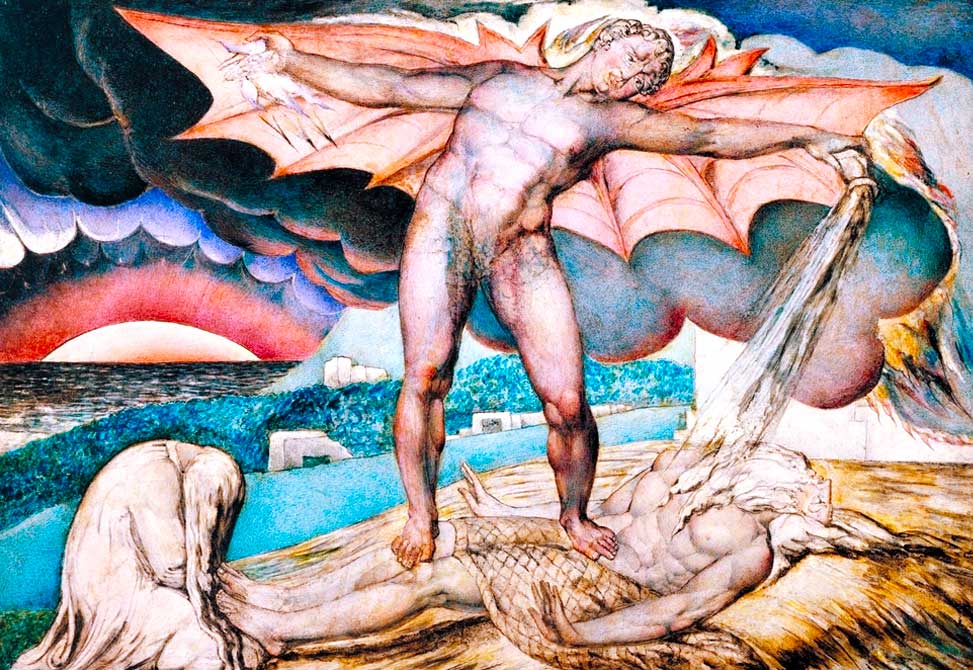 What is evil? Is there a way we can utilize the power of psychological type to better understand what evil is and lessen our own proclivity for doing evil? Early in my career as a Presbyterian minister, I was employed as Director of Christian Education for a 1,000-member church, which had a Midwestern introverted sensing (Si) culture. When I took the job, I told them I didn't know anything about Christian education but only had one hundred dollars in the bank and needed work. They gave me one of the finest compliments I have ever received: "We see in you the qualities that will make you a fine educator. Take the first year and learn all you can about education. We will not ask much of you, just that you learn." For the next year, I read every book I could on education, thoroughly immersed myself in the curriculum the church was using, and attended continuing education events that helped me to understand the dynamics of teaching. This was a great experience for my dominant introverted intuition (Ni). I got to see the big picture of Christian education, and I was impressed with what I saw. In fact, I learned more theology and church history from Christian education materials than I had ever learned in seminary.
A little less than a year after I started at the church, I had my first teacher training event. I was prepared and confident that I could train people who were, for the most part, at least twenty years older than I and predominantly Sensing and Thinking types. It was a two-hour session for about thirty teachers, and I was ready.
About a half hour into the training session, I began to realize that the teachers were looking bored and totally perplexed. The time began to drag, and I found myself looking nervously at my watch, for to be honest, even I was totally bored with what I was saying. When the session was over, the teachers left quietly without saying a word. I was then approached by two professional teachers: one taught on the public-school level, and the other was a college professor of education. They simply said to me: "Walter, would you like us to tell you what you did wrong?"
I was devastated: a whole year of preparation had been destroyed by twelve simple words. I wanted to say, "Hell no!" but I found myself saying, "Yes." For the next forty-five minutes, these two women told me in gentle but firm terms how incompetent I had been and what I could do to correct the errors of my teaching. Over the next two weeks, I planned the next training session with their guidance in mind. I thought no one would attend, but to my surprise, all the teachers were there. The session went amazingly well; the teachers were engaged, and at the end, they left congratulating me on a great training session, and those two women said to me, "Now you've got it; you're going to be a good educator."
This experience is almost as fresh in my mind now at the age of 75 as it was the day it happened in October 1969. It parallels what Jung said about our journey of individuation when he emphasized the need to "kill the hero" so that a more authentic person may arise. Killing the hero in my experience meant that I had to be willing to look at those parts of myself that were incompetent and undeveloped and give up that inflated part of myself that led me to have grandiose ideas about what I could accomplish.
What I find important is that two women were pointing out my mistakes. The feminine part of a man is called the Anima and is represented by the inferior function, in my case extraverted sensing (Se). My Anima Se and, according to the Beebe model, my Trickster Te (extraverted thinking) at the time were undeveloped, which prevented me from seeing that there was no logical progression to my lesson plan, and I was spouting ideas that had no relationship to one another or facts to support them, and this to a dominant Si audience. While I did not know the types of these women, it seems likely that they had preferences for Sensing and Thinking. They used their dominant functions to help me with my Anima and Trickster functions. In essence, the feminine part of me was manifested in these two women whose sole purpose was to make me a better teacher.
But that brings me back to the questions "What is evil? "and "Can it be defined?" In her essay "Evil from the Psychological Point of View," Jungian analyst Liliane Frey-Rohn (1967) said that forming an exact psychological definition of evil is challenging:
Evil is a phenomenon that exists only in the human world. Animals know nothing of it. But there is no form of religion, of ethics, or of community life in which it is not important…. And yet it is difficult to give a precise definition of what we mean psychologically by these terms. (p. 153)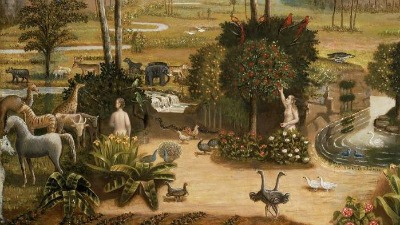 In the 1960s, a case concerning pornography came before the Supreme Court of the United States. Justice Potter Stewart said, in what became a famous description of pornography, that he did not know what pornography is, "but I know it when I see it" (1964, Jacobellis v. Ohio). Perhaps in many ways, that is what evil is—we know it when we see it. Evil is subjective; it often depends on our point of view. For example, when the two women asked if they could tell me what I did wrong, I had a choice; I could either see their offer as helpful or "evil" in the sense that they were out to destroy my work.
We cannot talk about evil without talking about God and Satan. In what Jews call the Bible and Christians the Old Testament, God is not only seen as the source of good, but also of evil: "I kill and I make alive, I wound and I heal" (Deut. 32:39 New Revised Standard Version). Carl Jung in his book Answer to Job put the source of evil squarely at God's feet and rightly so. No one reading the first two chapters of Job can come away with any other conclusion except that God allowed Job to suffer greatly just to win a bet with Satan. Satan only inflicts suffering on Job with God's permission. The only thing God prevents Satan from doing is taking Job's life.
Conversely, although he is generally viewed as evil today, Satan, in many parts of the Old and New Testaments, is a more benevolent character. In fact, Satan is a member of God's Heavenly Council. On that council, he acts as a provocateur, a prosecutor, and a sifter—or what Jung would call a Trickster. While Satan is capable of great evil, he only inflicts terrible suffering on Job under the direction of God, which means that God controls Satan. It is in the New Testament that Satan takes on more evil characteristics, yet in some parts of the New Testament, Satan also plays a clarifying or sifting role, not an evil one. For example, when Jesus is tempted by Satan, Satan does him no harm. He presents to Jesus various opportunities: turn stones into bread, throw yourself off the cliff, and worship Satan. Jesus decides to do none of these and thus comes to a clearer understanding of who he is going to be as the Son of God. In this way, Satan helps Jesus to clarify his mission.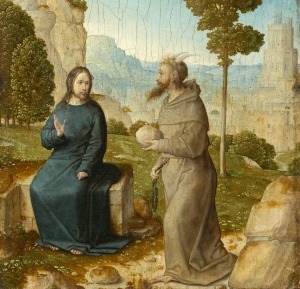 It was the same way with the two women who helped me see what I had done wrong in my first teacher training event. They were being a good "Satan" to me by helping me to sift out how illogical and unconnected my teaching plan was, which enabled me to see how I could change my teaching strategy. However, I was not without credit. When they asked if they could tell me what I did wrong, my better nature said, "Yes." My conscious choice enabled them to be a good "Satan" to me, and that, in turn, helped me to become a good teacher. Had I not accepted their offer, they would have become an evil "Satan," for they would have known I was not up to the task, and they would have probably led a movement to get me fired. Instead, they became two of my strongest supporters.
Situations like this don't always happen; in fact, they may be the exception and not the rule. I once worked with a person who was convinced I did not know what I was doing and told me so. To be honest, I thought the same of him. We did not get along, and within two years we parted ways. The problem was that he was an ISTJ and I an INFJ. My dominant hero function is introverted intuition (Ni), which was his Demonic or lowest function according to the Beebe model. On the other hand, his dominant Si function was my Demonic function. If I could not document how I had arrived at my ideas or show him past experiences where those ideas had worked, he would dismiss them. Of course, introverted intuitives don't always know how they arrive at their ideas. When I use Si, I am usually remembering the negative parts of past events. When we saw each other, one could say we saw an evil "Satan" in each other, and we split apart. His extreme introversion, curt replies, and unwillingness to discuss anything past his saying that he disagreed with it led me to feel unappreciated, and I am sure he felt a lack of respect from me when I could not give him the information he needed to have confidence in the decisions I was making.
Another definition of evil comes to us from Michael Stone, Clinical Professor of Psychiatry at the Columbia College of Physicians and Surgeons:
Evil is a word answering to an emotion; specifically, the emotion of horror and revulsion when we hear of, or we witness, an action whose intention was to subject another person or group of persons to extreme suffering, extreme humiliation, degradation, and, often enough dehumanization…. There is something excessive, over-the-top, way beyond what can ever be accepted in the body social in our usage of the word evil. And this reflects its origin etymologically: our word is a latter-day version of the Anglo-Saxon, yfel…, itself a cognate of the German words, über ("over," "beyond"), and übel ("ill," "evil," "sinful")—something, in other words, that tramples on the social bond that unites us. (2016, p. 130)
Stone's definition of evil does not consider actions that may not be extreme but, nevertheless, result in terrible pain and suffering. For example, driving drunk and causing an accident that maims or kills people is an act of evil even if there is no intention to do harm. On the other hand, Stone's emphasis on evil being "over" and "beyond" could easily apply to type when we fall in love with our dominant and/or auxiliary functions and refuse to see any other perspective that the other functions provide us. Here is another personal example.
I love being an INFJ. My dominant Ni has served me well and has prevented me from making many disastrous mistakes. Nothing gives me more pleasure than to go into my basement and read and contemplate depth psychology. After a while, however, I start getting depressed. I find out that I cannot think about a problem I am facing; I lose track of what needs to be done. I also become more suspicious of people's motives; my "paranoia" goes into high gear, and my generally optimistic self becomes quite pessimistic. At this point, the world is "going to hell-in-a-hand basket" for me. Fortunately, my knowledge of type helps me to see that I am going overboard with my dominant function; it tells me I must bring in other functions, and the one I go to the most is my Anima, my Se inferior function. I may look around at my work area and see that it is cluttered, just like my mind, so I become a good Satan to myself and take a few hours to clean it up. It may take me a while to get started because I don't want to spend two hours on a mundane task. Amazingly, after I am done, the depression has lifted, and I feel like a new person. I might also cut the grass, do some repair work around the house, go grocery shopping, work on a painting, or go to my art class. Anything that involves my dealing with hands-on activities and interacting with others is what pulls me out of my doldrums. One could say I am honoring the feminine part of myself by integrating it into my psyche, something I had not done when planning my first teacher training event. Any function can be evil for us, even if it is the one we love the most, and one of the best ways to utilize the power in evil is to make sure we are engaging our less preferred functions and being a good Satan to ourselves.
---
References
Frey-Rohn, Liliane. (1967). Evil from the psychological point of view. In C. G. Jung Institute (Ed.), Studies in Jungian thought: Evil. Evanston, IL: Northwestern University Press.
Jacobellis v. Ohio. (1964, June 22). https://www.law.cornell.edu/supremecourt/text/378/184
Stone, Michael. (2016). The psychodynamics of evil: Motives behind acts of extreme violence in peacetime. In R. C. Naso & J. Mills (Eds.), Humanizing evil: Psychoanalytic, philosophical and clinical perspectives (pp. 129-168). Abingdon, United Kingdom: Routledge.
Images
William Blake, "The examination of Hiob: Satan pours on the plagues of Hiob" (1826-1827). Courtesy: Tate Britain.
Erastus Salisbury Field, "The Garden of Eden" (circa 1860). Courtesy: National Gallery of Art.
Juan de Flandes, "Temptation of Christ in the Wilderness" (16th century).
---